Board Business - Cosmetologists
Maryland Board of Cosmetologists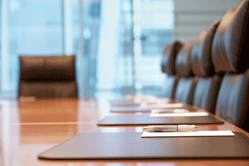 BOARD MEMBERS:
Rachel Allen, Cosmetologist Member
Bob Zupko, Cosmetologist Member
Valerie Mascaro, Cosmetologist Member
Charles Riser, School Member
Vacant, Consumer Member
Vacant, Cosmetologist Member
Shirley Leach, Executive Director
Public Meetings
Regular business meetings of the State Board of Cosmetologists are scheduled on the first Monday of each month, at 500 N. Calvert Street, Baltimore, MD 21202 at 10:00 a.m. The Board suggests that you check the DLLR calendar and contact us at 410-230-6320 to confirm date, location and time.
Cancellation of Cosmetology Board Meeting
Due to the lack of a quorum, the Board of Cosmetologists meeting for January 8, 2018 has been canceled.
Meeting Dates
Monday, January 8, 2018 (Canceled)
Monday, February 5, 2018
Monday, March 5, 2018
Monday, April 2, 2018
Monday, May 7, 2018
Monday, June 4, 2018

Monday, July 9, 2018
Monday, August 6, 2018
Monday, September 17, 2018
Monday, October 1, 2018
Monday, November 5, 2018
Monday, December 3, 2018