Taking the Exam - Architects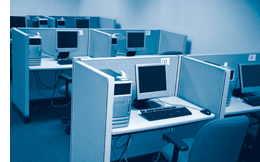 Architectural Registration Examination (A.R.E.)

Requirements
To qualify to take the A.R.E., candidates must 1) earn a degree from a NAAB-accredited college, or by a combination of education and qualifying work experience, or by documenting at least 10 years of related work experience. 2) Must be enrolled in or have completed the Architectural Experience Program (AXP). For information, see the National Council of Architectural Registration Boards (NCARB) website.
Application Process
To apply for the Architectural Registration Examination (ARE), click on the "Apply for the Architectural Registration Examination (A.R.E.) and Experience Record Certification" link at the top of this page.
The State Board of Architects reviews ARE applications during the Board's regular monthly meetings. Meetings are scheduled on the 4th Wednesday of the month (except July and November).
First-time applicant should submit a complete application and supporting documentation at least two weeks before in the month the Board is scheduled to meet. If approved for the ARE, the applicant will be notified by the board and instructions on how to schedule and pay for ARE divisions.
Examination-related fees are paid directly to National Council of Architectural Registration Boards. See the NCARB website.
Examination Sites
Sites are located throughout Maryland and the United States. Current locations are available online at the NCARB website.
When a licensure candidate passes all divisions of the examination and completes the AXP, he or she is qualified to apply for an initial architecture license in Maryland.
The license issued will have an expiration date two years from the date of issuance and must be renewed in order to continue to practice as an architect in the State of Maryland.
There is no provision in Maryland law for an inactive status.