Board Business - Real Estate Commission
Maryland Real Estate Commission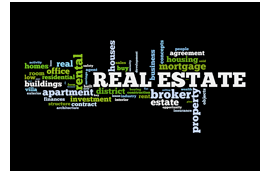 COMMISSIONERS:
John Nicholas D'Ambrosia, Chair, Industry Member, Charles County
Jeff Wright, Vice-Chair, Industry Member, Caroline County
Anne S. Cooke Industry Member, Howard County
Marla S. Johnson, Industry Member, Frederick County
Demetria C. Scott, Industry Member, Baltimore City
Karen Baker, Consumer Member, Montgomery County
Vacant, Consumer Member, Prince George's County
Kambon R. Williams, Consumer Member, Baltimore County
Vacant, Consumer Member
Michael L. Kasnic, Executive Director
Public Meetings
Regular business meetings of the Real Estate Commission are held on the third Wednesday of every month convening at 10:30 and are held in the third floor conference room at: Division of Occupational and Professional Licensing, 500 North Calvert Street, Baltimore, MD 21202.
***Portions of these meetings may be closed pursuant to the General Provisions Article, Annotated Code of Maryland, §3-305(b).
The September 16 meeting of the Maryland Real Estate Commission will be held virtually from 10:30 a.m. to 12:00 p.m.
To access the meeting using video conferencing, go to Google Meet
To access the meeting by dialing in from a phone: ‪(US) +1 515-329-5263‬
PIN: ‪461 304 044‬#
Meeting Dates
January 15, 2020
February 19, 2020
March 18, 2020
April 15, 2020
May 20, 2020
June 17, 2020
July 15, 2020
August 19, 2020
September 16, 2020
October 21, 2020
November 18, 2020
December 16, 2020
Winter Weather Policy for Board and Commission Meetings - Effective 1/16/18
If Maryland state government (BALTIMORE CITY) has liberal leave or is closed due to inclement weather, the commission meeting and any hearings scheduled for that day are cancelled. The commission meeting will reconvene on the next regularly scheduled meeting date and hearings will be rescheduled.