Maryland Real Estate Commission

Important COVID-19 Information for Customers
(Updated April 21, 2020)
The offices of the Maryland Real Estate Commission currently have limited access to the public. Please be patient with us, as it may take longer than usual to respond to voicemails and e-mails. E-mails are preferable to phone calls at this time. We can be reached using our contacts page for telephone numbers and e-mail addresses of individual staff members, or you may send your concerns to our general e-mail address and your message will be routed to the appropriate person.
It is important to note that all license expiration dates have been temporarily extended per an Executive Order from Governor Larry Hogan. You are encouraged to continue taking your continuing education courses, renewing your licenses online, and performing all other activities that are required for your license to the extent that you are able.
Coronavirus/COVID-19 Information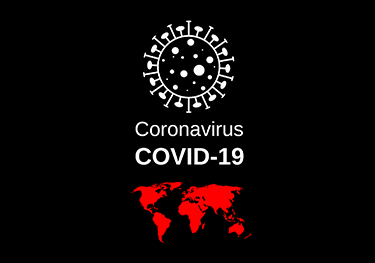 Welcome to our home page. We are here to serve both the consumers of Maryland and the real estate licensees that we regulate. The Commission was created to protect the health, safety and welfare of the public through examination, licensing, and regulatory activities, to uphold and apply the governing real estate laws and regulations equally to all, to provide courteous, reasonable, and professional assistance, and to impartially conduct disciplinary actions.
The Commission regulates approximately 40,000 active licensees in Maryland. On our site, you'll find information about our services, answers to questions, and special announcements.
News and Updates

Exam candidates: The testing vendors that administer licensing exams for our boards and commissions have begun reopening Maryland test sites. Check the status of your testing center directly for updated scheduling and exam information. (Updated June 24, 2020)

Licensing Exam and Application Deadlines during the Maryland State of Emergency
Maryland real estate candidates' dedicated PSI support number: 855-744-0318
Consumer board members needed for the Maryland Real Estate Commission!
Please apply online on the Governor's Appointments Office website
Effective October 1, 2019 - New law related to real estate brokerage relationships, continuing education and disclosures
Student Success Rates by School
Please see our Education page for future updates on student exam pass rates.
This data is being provided for informational purposes only and should not be construed as an endorsement by the Commission of any particular institution. Further, while the data is accurate to the best of the Commission's knowledge, information, and belief, the Commission makes no guarantee as to its accuracy. If you have questions about the student success rate at a particular institution, please contact the institution directly.
Brokers and salespersons' quick access to required forms:
Proposed Regulations Currently Open for Public Comment
None at this time.
Maryland Real Estate Commission Public Service Announcement
---
Contact the Commission
Maryland Real Estate Commission
500 North Calvert Street, 3rd Floor
Baltimore, MD 21202-3651
410-230-6200
Fax: 410-333-0023
e-mail: dlmrec-labor@maryland.gov