Taking the Exams - Maryland Board of Heating, Ventilation, Air Conditioning and Refrigeration Contractors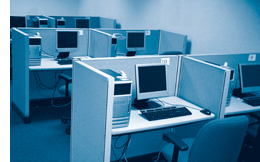 Please see the "License Requirements" section on our website before applying to take an exam.
Examination Services ("PSI")
PSI Examination services provides examination services for the Board of Heating, Ventilation, Air Conditioning and Refrigeration.
PSI Examination Services (PSI)
100 West Broadway, Suite 1100
Glendale, CA 91210-1202
855-898-0715
Before an individual can take an examination for licensure as master, master restricted, limited contractor journeyman, or journeyman restricted, an application must be filed with PSI. PSI staff will review the application to determine for which examination the applicant qualifies.
Examination Dates
Examinations for individuals applying for licenses are conducted by PSI on a daily basis in Baltimore, College Park, Hagerstown, Crofton, Lanham and Salisbury. Individuals who want to take an HVACR examination should contact PSI for an examination information packet containing an application, exam dates, times and locations of PSI's testing centers.
Waiver of Examination
An applicant may qualify for a HVACR license without having to take an examination if the applicant meets any of the following conditions:
Apprentice – No examination required for entry level license. Online apprentice license application.
Journeyman/Restricted Journeyman
Holds an apprentice license for three years; and
Graduate of an apprenticeship program approved by the Maryland Apprenticeship and Training Council.
Reciprocal Licensing
The HVACR law permits individuals who have heating, ventilation, air conditioning and refrigeration licenses in other states*to apply for a Maryland license. Reciprocal licensing is permissible if the state and the Maryland HVACR Board have entered into a reciprocal agreement and the individual:
Meets the qualifications of Maryland's HVACR law;
Holds an active license in good standing in the other state;
Holds a license that is equivalent to the Maryland HVACR license; and
Became licensed in the other state after meeting, in that state, requirements for licensure that are at least equivalent to the licensing requirements of this state, including the number of years of work experience required by the Maryland law.
*The Board currently has reciprocal agreements with Delaware and Virginia.