Tax Payer Protection Act requires tax businesses to employ only qualified preparers - Individual Tax Preparers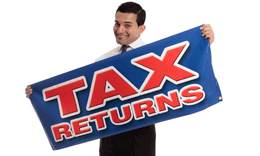 Tax preparation businesses will be required to hire only qualified professionals to provide tax return services for Maryland tax payers beginning July 1, 2017. The Maryland Tax Payer Protection Act, signed into law by Governor Larry Hogan, requires tax preparation services to employ only individuals registered with the Board of Individual Tax Preparers, actively licensed certified public accountants, IRS enrolled agents, or attorneys.
Owners of businesses will now be required to determine the qualifications of the individuals that they hire prior to the individual assisting, advising or filing tax returns on behalf of Marylanders who need to file federal and state income tax returns.
Tax preparation services can get the professional status of an individual at Maryland Tax Registration Search, Maryland Licensed CPA Search, or Maryland Attorney Listing. To determine whether someone is an enrolled agent, see Verify the Status of an Enrolled Agent with the United States Internal Revenue Service.
The Board is authorized to assess a civil penalty of up to $5,000 on a paid tax preparation service that fails to comply with new requirement.
This new requirement does not apply to tax preparation businesses that provide services for free.