Board Business - Stationary Engineers
Maryland Board of Stationary Engineers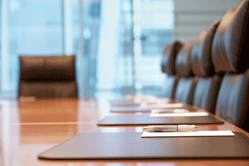 BOARD MEMBERS:
Gregory Restivo, Chair, Senior Industry Member
Brian Wodka, Vice Chair, Industry Member
John F. Arizaga, Industry Member
Lance R. Brown, Industry Member
Steven Noonan, Chief Boiler Inspector of the State
Gary W. Brown, Consumer Member
Vacant, Industry Member
Vacant, Boiler Manufacturer and Design Industry
Robin Bailey, Executive Director
Public Meetings
Regular business meetings of the State Board of Stationary Engineers are usually held on the third Tuesday of every other month at 10:00 a.m. at 500 N. Calvert Street, 3rd floor conference room, Baltimore, Maryland. Meeting notices are published on the Maryland Department of Labor calendar. Meeting notices are no longer published in the Maryland Register. To confirm that a meeting is scheduled, please call 410-230-6231.
The Board of Stationary Engineers meeting will be held on Tuesday, November 16, 2021 at 10:00 a.m. If you would like to listen to the Joint meeting please call 1-513-666-7335 PIN 552 251 919#.
Once you are connected to the meeting, please mute your phone by either pushing the mute button or *6. If you are having difficulty connecting, please e-mail Robin Bailey.
Meeting Dates
January 19, 2021 10 a.m. - 12 p.m.
March 16, 2021 10 a.m. - 12 p.m.
May 17, 2021 10 a.m. - 12 p.m.

July 20, 2021 10 a.m. - 12 p.m.
September 21, 2021 10 a.m. - 12 p.m.
November 16, 2021 10 a.m. - 12 p.m.

** Complaint Committee starts at 9:30 a.m. (prior to the start of the Board Meeting)
** Application Review Committee meets after the Board meeting.
Requesting the Board room from 12 p.m. to 2 p.m.
Winter Weather Policy for Board and Commission Meetings
If Maryland State Government has liberal leave or is closed due to inclement weather, the Board meeting and any hearings scheduled for that day are cancelled. The Board will reconvene on the next regularly scheduled meeting date and hearings will be rescheduled.