Board Business - Individual Tax Preparers
Maryland Board of Board of Individual Tax Preparers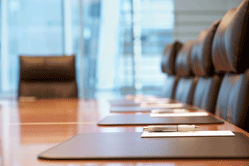 BOARD MEMBERS:
Steven P. Wions, Chair, Baltimore County
Jane Bourassa, Vice Chair, Baltimore County
Brian McCurdy, Baltimore County
Victoria Kelly, Esq., Montgomery County
Symon M. Manyara, Howard County
Javier N. Solis, Montgomery County
Janice Shih, Baltimore City

Christopher E. Dorsey, Executive Director
Public Meetings
Regular business meetings are held at the Board's office, 1100 N. Eutaw Street, 5th Floor Baltimore, MD 21201, at 10:00 a.m. Business meetings are open to the public.
***Please be advised that the Board will be meeting via teleconference due to the pandemic, at its regularly scheduled meeting time at 10:00 a.m. You may join the meeting by phone at +1-401-526-8421 PIN: 439491554 or by Google Meets
January 9, 2023
February 13, 2023
No meeting in April
May 8, 2023
June 12, 2023
No meeting in July
No meeting in August
September 11, 2023
October 9, 2023
November 13, 2023
No meeting in December
February 17, 2021 Winter Weather Policy for Board Meetings
Due to the pandemic, Board meetings are being held virtually until further notice. Meetings will continue as scheduled even if State Government is closed or has liberal leave due to inclement weather.