Maryland Elevator Safety Review Board


Important COVID-19 Information for Customers
(Updated April 21, 2020)
The offices of the Maryland Elevator Safety Review Board currently have limited access to the public. Please be patient with us, as it may take longer than usual to respond to voicemails and e-mails. E-mails are preferable to phone calls at this time. We can be reached using our contacts page for telephone numbers and e-mail addresses of individual staff members, or you may send your concerns to our general e-mail address and your message will be routed to the appropriate person.
It is important to note that all license expiration dates have been temporarily extended per an Executive Order from Governor Larry Hogan. You are encouraged to continue taking your continuing education courses, renewing your licenses online, and performing all other activities that are required for your license to the extent that you are able.
Coronavirus/COVID-19 Information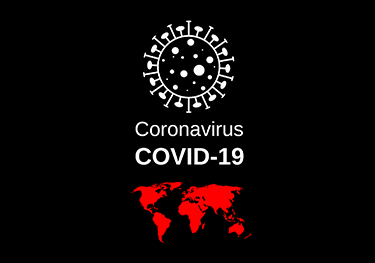 The Maryland Elevator Safety Review Board licenses and regulates individuals who engage in the business of erecting, constructing, wiring, altering, replacing, maintaining, repairing, dismantling, or servicing elevators, dumbwaiters, escalators, and moving walks. The Board regulates elevator mechanics and contractors, elevator renovator mechanics and contractors, and accessibility left mechanics under the provisions of Public Safety Article, Title 12, Subtitle 8, Part III, Annotated Code of Maryland, Title 9, Subtitle 35. The Board investigates complaints against licensees as well as complaints related to unlicensed practice. The Board may issue a reprimand, suspend or revoke a license and/or assess a civil penalty up to $5,000 for violations of the law and regulations.
News and Updates

Exam candidates: The testing vendors that administer licensing exams for our boards and commissions have begun reopening Maryland test sites. Check the status of your testing center directly for updated scheduling and exam information. (Updated June 24, 2020)
Proposed Regulations Currently Open for Public Comment
There are no proposed regulations by the Maryland Elevator Safety Review Board at this time.
To register your comments with the Board, send your letter to the Maryland Elevator Safety Review Board, 500 N. Calvert Street, Room 481, Baltimore, MD 21202; call 410-230-6231; or e-mail DLOPLElevSafetyReview-LABOR@maryland.gov; or fax 410-244-0977.

Contact the Board
Elevator Safety Review Board
500 North Calvert Street, Room 481
Baltimore, Maryland 21202-3651
410-230-6196
e-mail: DLOPLElevSafetyReview-LABOR@maryland.gov