Resources - Barbers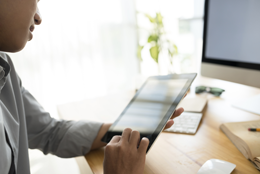 Frequently Asked Questions (FAQs)
National and State Links

National Links
The National Association of Barber Boards of America
Maryland Links
Maryland Department of Assessments & Taxation - Information about corporation filings
Apprentice/Sponsor Portal
We now allow you to report your apprentice's training hours online!
Entering training hours is simple. Under the Features menu (on the lefthand side of the screen for desktop computers), select Education/Apprenticeship. Once you are there, scroll down to the link that says Sponsor Certification for Apprenticeship Training.
Log in and follow the instructions within to submit your apprentice's training hours. If you do not already have a password set up, you can create one with the "Create My Password" button. The hours will be logged immediately, and you will receive an immediate confirmation that they have gone through.
Barber-Stylist License
Maryland now offers a limited barber-stylist license for those who are interested in performing basic cuts and shaves. Barber-stylist services are defined as cutting, razor cutting or styling the hair, shaving or trimming the bear, massing the face, or performing any other similar procedure on the hair, beard or face of an individual.
Barber-stylist applicants must submit proof of completion of 900 hours of training in a barber school or 1650 hours as an apprentice barber-stylist in a licensed barbershop, and qualify by an examination given by the Board.
HB 250 State Board of Barbers and State Board of Cosmetologists - Special Fund and Fees
Beginning July 1, 2018, the Boards of Barbers and Cosmetologists will convert from general funds to one special fund. This is an administrative change, and there is no action required on the part of licensees. No changes in fees are planned.