Maryland Board of Barbers


Important COVID-19 Information for Customers
(Updated May 28, 2020)

Barbering and Cosmetology Services Resume in Maryland

Boards Issue Sanitation Guidelines and Checklist for Reopening
The offices of the Maryland Board of Barbers currently have limited access to the public. Please be patient with us, as it may take longer than usual to respond to voicemails and e-mails. E-mails are preferable to phone calls at this time. We can be reached using our contacts page for telephone numbers and e-mail addresses of individual staff members, or you may send your concerns to our general e-mail address and your message will be routed to the appropriate person.
It is important to note that all license expiration dates have been temporarily extended per an Executive Order from Governor Larry Hogan. You are encouraged to continue renewing your licenses online, and performing all other activities that are required for your license to the extent that you are able.
Coronavirus/COVID-19 Information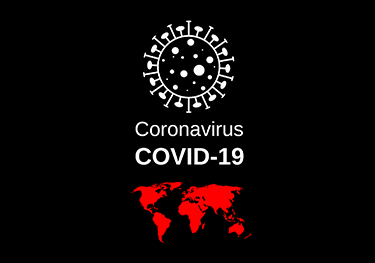 Welcome to our home page. The Maryland Board of Barbers qualifies and licenses individuals seeking licensure and issues permits to business entities through which the trade of barbering is practiced. The Board also establishes health and safety standards for the operation of barbershops and trade schools. We regulate the practice of barbering under the provisions of Business Occupations and Professions Article, Annotated Code of Maryland, Title 4 and the Code of Maryland Regulations, Title 9, Subtitle 16. We investigate complaints against licensees, as well as complaints related to unlicensed practice. The Board may issue a reprimand, suspend or revoke a license or permit, and/or impose a fine.
We encourage you to report, in writing, any unlicensed activities. We need your help to ensure professionalism in the fields of barbering and cosmetology.
The Code of Maryland Regulations (COMAR) 09.16.01.01B requires all licensees and registrants to affix a current picture to their licenses. Failure to comply may result in disciplinary action.
Please note: Business Occupations and Professions Article Section 4-605, Annotated Code of Maryland provides that you must be affiliated with a licensed salon or licensed barbershop to perform services.

News and Updates

Sanitation Guidelines For Salons and Barbershops in Response to COVID-19

Exam candidates: The testing vendors that administer licensing exams for our boards and commissions have begun reopening Maryland test sites. Check the status of your testing center directly for updated scheduling and exam information. (Updated June 24, 2020)

Effective May 13, 2020. Order Of The Governor Of The State Of Maryland. Allowing Reopening Of Certain Businesses And Facilities, Subject To Local Regulation.

Personal Services.
Some personal services, including barber shops and hair salons, may reopen with up to 50 percent capacity, by appointment only and with appropriate health and safety guidelines.
Effective October 1, 2019, with the passage of House Bill 1021 - Business Occupations and Professions - Barbers - Additional Students, three students may work under the supervision of a licensed master barber. This change only affects students enrolled in an approved public school barbering program. This bill does not change current apprenticeship requirements in the state of Maryland.
Read the new law.
Apprentice/Sponsor Portal
We now allow you to report your apprentice's training hours online!
Entering training hours is simple. Under the Features menu (on the lefthand side of the screen for desktop computers), select Education/Apprenticeship. Once you are there, scroll down to the link that says Sponsor Certification for Apprenticeship Training.
Log in and follow the instructions within to submit your apprentice's training hours. If you do not already have a password set up, you can create one with the "Create My Password" button. The hours will be logged immediately, and you will receive an immediate confirmation that they have gone through.
Barber-Stylist License
Maryland now offers a limited barber-stylist license for those who are interested in performing basic cuts and shaves. Barber-stylist services are defined as cutting, razor cutting or styling the hair, shaving or trimming the bear, massing the face, or performing any other similar procedure on the hair, beard or face of an individual.
Barber-stylist applicants must submit proof of completion of 900 hours of training in a barber school or 1650 hours as an apprentice barber-stylist in a licensed barbershop, and qualify by an examination given by the Board.
Proposed Regulations Currently Open for Public Comment
None at this time
To register your comments with the Board, send your letter to the Maryland Board of Barbers, 500 N. Calvert Street, 3rd Floor, Baltimore, MD 21202; e-mail barbers.cos@maryland.gov; or fax 410-333-6314.
Contact the Board
Maryland Board of Barbers
500 N. Calvert Street, 3rd Floor
Baltimore, Maryland 21202-3651
410-230-6190
Fax: 410-333-6314
e-mail: barbers.cos@maryland.gov