Taking the Exam - Barbers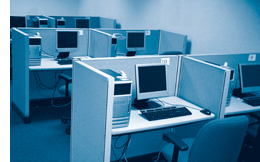 Examination Services
PSI Services provides examination services for the State Board of Barbers. Their telephone number is 1-800-733-9267 and their website is PSI Exams.
Exam Titles
Applicants for barber and master barber must pass an examination in order to qualify for a license.
Barber Exam
Practical and Theory: $79
Practical Only: $49
Theory Only: $49
Master Barber Exam
To Schedule Test Dates
Contact PSI Exams at 1-800-733-9267.