Forms and Fees - Professional Land Surveyors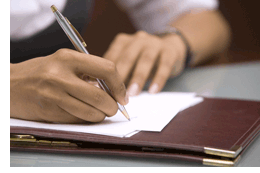 Forms
Fees
Fees are set by Law and Regulation and are subject to change with public notice given.
License fee (including renewal): $76
Retired status license: $25
Permit fee (business entity) (including renewal): $100
Permit Application Fee: $35 (non-refundable)
Reinstatement fee for expired license: $100
Verification fee: $20
Replacement license (wall) certificate fee: $35
Nonrefundable testing service fee: $60
Examination fees:
In addition to the nonrefundable initial application fee and testing service fee, an applicant for the appropriate licensing examination shall pay the following fees directly to the Board or its designee.

Surveyor - Maryland Law and Ethics Issue: $35
Surveyor - Maryland Storm Drain and Road Grade: $35
* Note: Applicants for re-examination, once approved, do not pay the non-refundable application fee for additional sittings.
Make check or money order payable to PLS.