Board Business - Cosmetologists
Maryland Board of Cosmetologists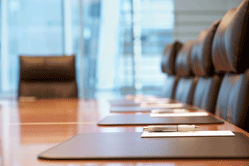 BOARD MEMBERS:
Danielle Anderson, Chair, Consumer Member
April Kenney, Cosmetologist member
Shanay Dudley, School Member
Tammy Ehrbaker, Cosmetologist Member
Trai Dagucon, Cosmetology Member
Vacant, Consumer member
Nicole Fletcher, Deputy Director
Public Meetings
Regular business meetings of the State Board of Cosmetologists are scheduled on the first Monday of each month, at 500 N. Calvert Street, Baltimore, MD 21202 at 10:00 a.m. The Board suggests that you check the Maryland Department of Labor calendar and contact us at 410-230-6320 to confirm date, location and time.
Meeting Dates
To access the meeting using video conferencing go to Google Meet.
To access the meeting by dialing in from a phone: (‪US‬) ‪‪1-541-714-5017‬
PIN: ‪490 463 886#‬
The January 3, 2022 public meeting is CANCELLED.