About the Commissioner of Financial Regulation
Antonio P. Salazar, Commissioner of Financial Regulation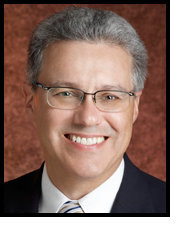 Antonio P. "Tony" Salazar has served as Maryland's Commissioner of Financial Regulation since July 5, 2017. Commissioner Salazar has over 35 years of experience in banking law, commercial financing transactions, loan restructurings and work-outs, real estate, and general business law transactions.
Mr. Salazar is responsible for the Office of the Commissioner which is Maryland's consumer financial protection agency and financial regulator. The Office is responsible for the supervision of all of the state-chartered banks, credit unions, and trust companies and over 18,000 non-depository licensees and registrants, including mortgage lenders, brokers, servicers and originators, money transmitters, check cashers, debt management services providers, debt settlement services providers, consumer lenders, sales finance companies, installment loan companies, credit service businesses, collection agencies, mobile home retailers, and consumer credit reporting agencies.
As Maryland's financial regulator, he is an active member of the Conference of State Bank Supervisors where he serves as Vice Chair of the Non-Depository Supervisory Committee, and as Treasurer of the Board of Directors. Commissioner Salazar has regular contact with federal regulatory authorities and is a member of the FDIC's Advisory Committee of State Bank Regulators. In Maryland, he is a member of the Maryland Commission on Financial Education and Capability.
Prior to his appointment, Mr. Salazar led the Banking and Financial Institutions practice at the law firm of Davis, Agnor, Rapaport, & Skalny, LLC, he served as Deputy General Counsel of Provident Bank, a large regional mid-Atlantic bank based in Baltimore, and started his banking career as an enforcement attorney with the Office of the Comptroller of the Currency. He holds a law degree from The George Washington University Law School and a Bachelor's degree from Georgetown University.
Mr. Salazar is admitted to practice law in the states of Maryland, Connecticut, and District of Columbia Bar. He is a graduate of Leadership Howard County, Class of 1999, is a member of the Leadership Maryland class of '20/'21, and has served on a number of local non-profit boards. He is fluent in Spanish and an automobile enthusiast.