Workforce Investment Act (WIA) System
Workforce Investment Act (WIA)

WARN
The purpose of the Workforce Investment Act is to provide workforce development services, through statewide and local workforce investment systems, that increase the employment, retention, and earnings of participants, and increase occupational skill attainment by participants, and, as a result, improve the quality of the workforce, reduce welfare dependency, and enhance the productivity and competitiveness of the State of Maryland and the Nation.
Funds for the WIA Title I program flow from the United States Department of Labor through the Department of Labor, Licensing and Regulation/Division of Workforce Development. The Division of Workforce Development, using a formula based on the population mix in each locality, allocates the WIA funds to Workforce Investment Areas (WIAs) throughout the State.
Workforce Investment Areas/Local Workforce Investment Boards
A Workforce Investment Area (WIA) is a region with 200,000 or more residents and a common labor pool. Maryland has 12 local WIAs across the State. For each WIA there is a Local Workforce Investment Board (LWIB). By law, each LWIB is chaired by a business person and comprised of a majority of private sector representatives; business owners; chief executives; managers and policy makers. Other LWIB members are drawn from public job service, education, social services, rehabilitation, and economic development agencies as well as from organized labor, and community based organizations.
The local boards in Maryland develop job training programs for implementation in their respective WIAs, oversee the operation of those programs and determine which companies, educational institutions, and community organizations will receive funding for program operation. The WIA cooperates with local employers and government to select the workforce development programs most beneficial to the region, and to tailor programs to meet the local employment training needs.
Core Services
Most core services are focused through the self-service operation of the One-Stop.
The core service component provides tools to assist the job seeker make an effective job search.
~ Core Services ~
Eligibility Determination
Outreach/Intake
Assessment
Career Training Information
Job Search/Placement (Career Counseling)
Labor Market Information
Intensive Services
Intensive services are provided through direct interaction with One-Stop staff.
The intensive services tier is geared to provide more in-depth job search and career management assistance to eligible adults and dislocated workers.
~ Intensive Services ~
Comprehensive & Specialized Assessment
Diagnostic Testing
Employment Barrier Evaluation
Individual Employment Planning & Counseling
Career Planning
Case Management
Pre-vocational services
Out-of-area Job Search
Relocation
Educational Remediation
Internship
Work Experience
Training Services
Training services are provided through a cooperative planning process between eligible customers and One-Stop staff. Eligible adults and dislocated workers needing training services will have access to training provider information for making an informed training choice. Certificate programs approved through individual training accounts are the largest segment of training services.
~ Training Services ~
Occupational skills
On-the-Job Training (OJT)
Cooperative programs (workplace & instruction)
Upgrade skills training
Entrepreneurial
Job readiness
Customized
Contact/List of Workforce Investment Areas and 12 WIA/LWIB Administrative Areas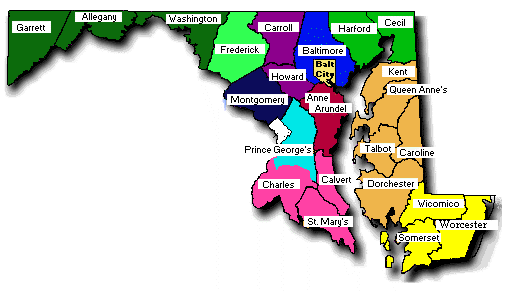 The Workforce Investment Act (WIA) prohibits discrimination in any WIA Title I financially-assisted programs or activities on the basis of race, color, religion, sex, national origin, age, disability, political affiliation or belief, citizenship, or participation in a WIA Title I program or activity. Under the regulations implementing the nondiscrimination and equal opportunity provisions of the Workforce Investment Act, WIA recipients were required to adopt and publish procedures for processing complaints that allege discrimination on the basis of any of the WIA prohibited grounds.
Any person that believes that he or she has been subjected to discrimination under a WIA Title I financially-assisted program or activity may file a complaint within 180 days from the date of the alleged violation with either: the local Workforce Investment Board (WIB) administrative entity; or the Director, Civil Rights Center (CRC), U.S. Department of Labor (DOL), 200 Constitution Avenue NW, Room N-4123, Washington, DC 20210.
If you file your complaint with the WIB, you must wait either until the WIB issues a written Notice of Final Action, or until 90 days have passed (whichever is sooner), before filing with the Civil Rights Center. If the local WIB does not give you a written Notice of Final action within 90 days of the day on which you filed your complaint, you do not have to wait for the WIB to issue that Notice before filing a complaint with CRC. However, you must file your CRC complaint within 30 days of the 90-day deadline (in other words, within 120 days after the day on which you filed your complaint with the WIB).
If the WIB does give you a written Notice of Final Action on your complaint, but you are dissatisfied with the decision or resolution, you may file a complaint with CRC. You must file your CRC complaint within 30 days of the date on which you received the Notice of Final Action.
For more information about WIA programs, contact one of the WIA/WIBs listed below. Select the WIA/WIB for which you live or plan to live.